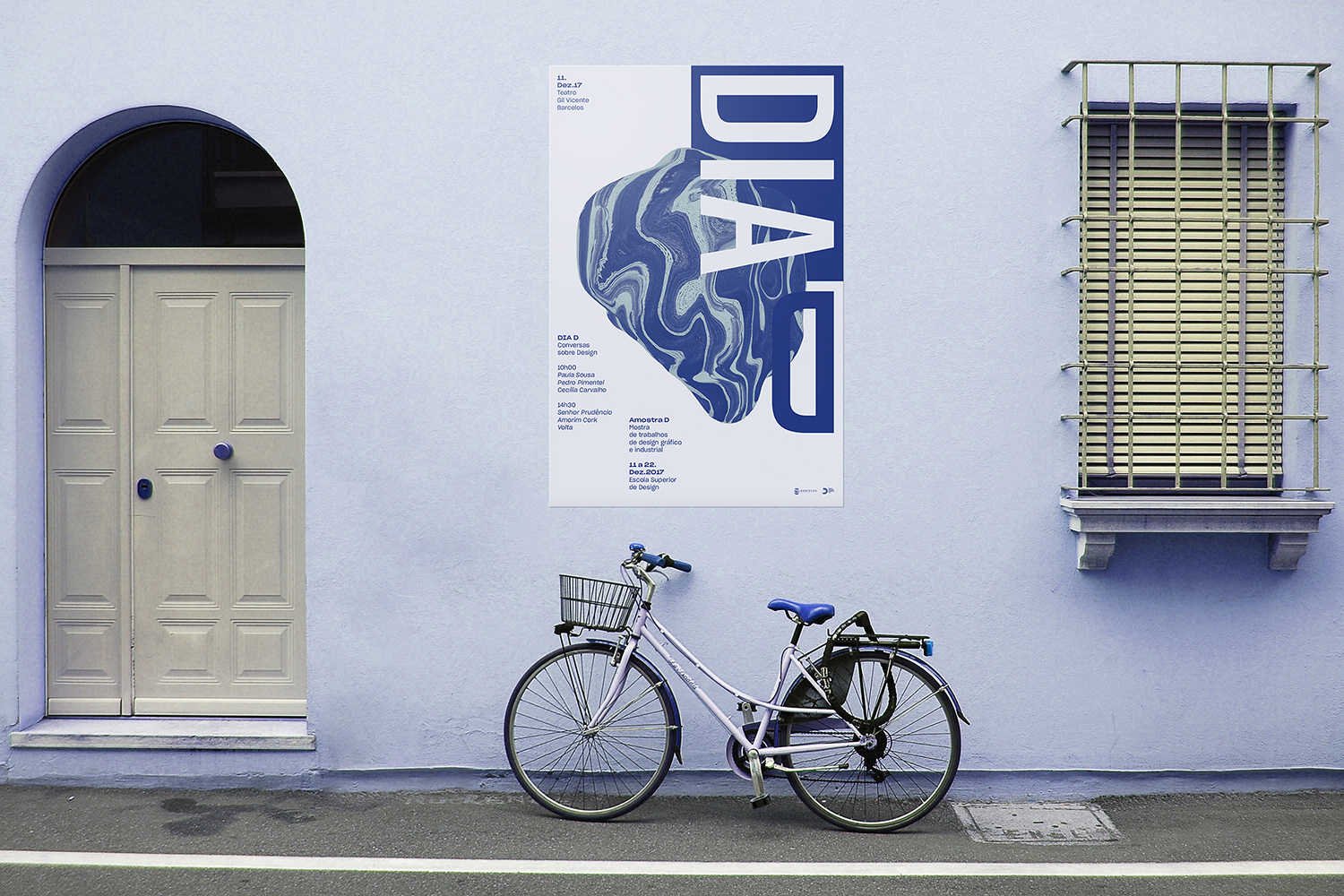 Dia D


is an anual event organized by Escola Superior de Design IPCA with the support of the Barcelos County. It aims to expose the design students and the curious, the experiences of the professional world of design, of the invited speakers, as well as value the practice of design in the region.

Dia D focuses on the Design process. As such the graphical approach to the visual communication of the event tries to synthesize this process. The theory is that design doesn't start or end in the tools, but in what controls them, our minds.
As a way to synthesize the process that generates ideas, logic and abstract concepts, an image that is the result of a generative process was created.
This process is like a designers process. Both in the execution have an input with a series of parameters, specifications, and references. Based on the input the output is generated, and the generative process executed in that intermediate time is exclusive to each individual or machine.
With this philosophy and the help of software a versatile image was generated, that can or not be animated or reactive to stimuli.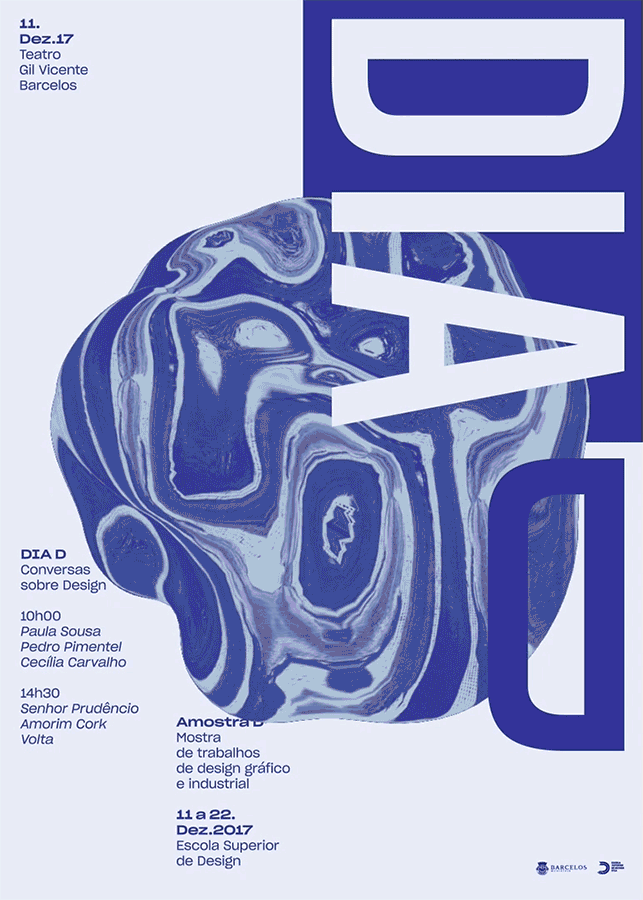 Motion graphic poster -
Dimensions
500x700mm